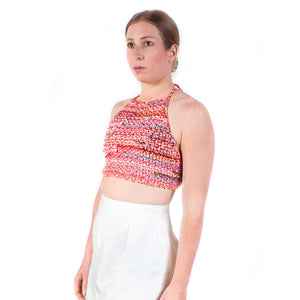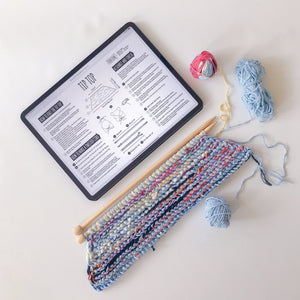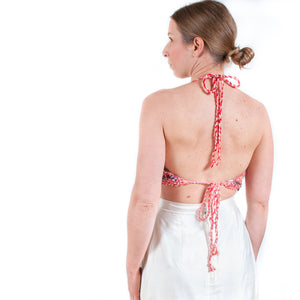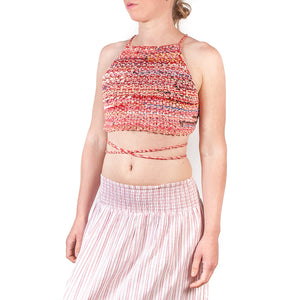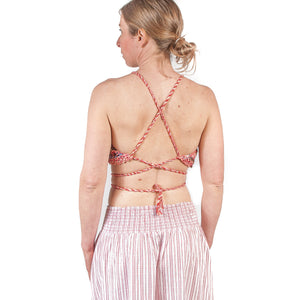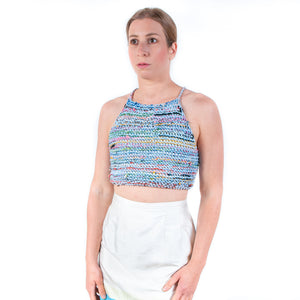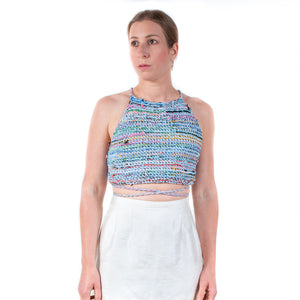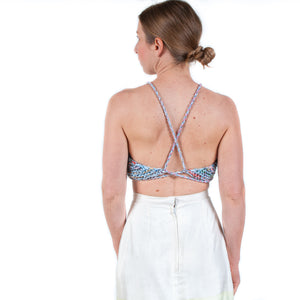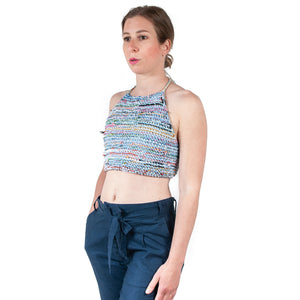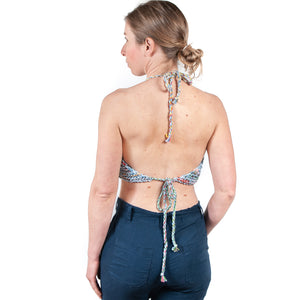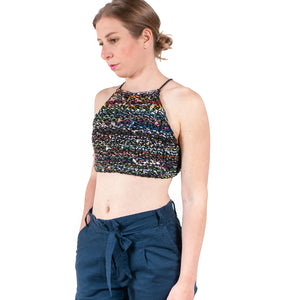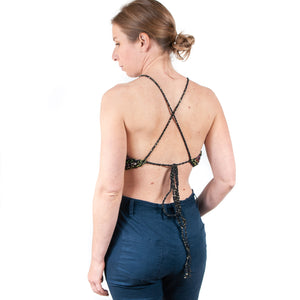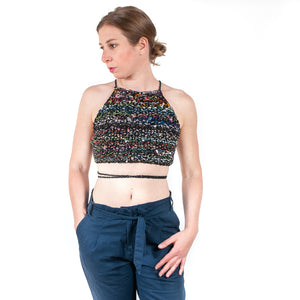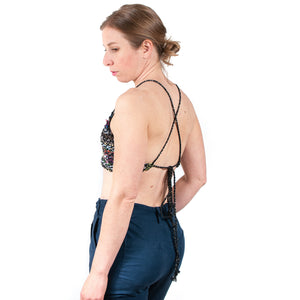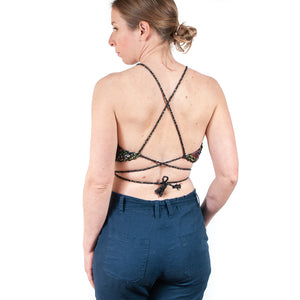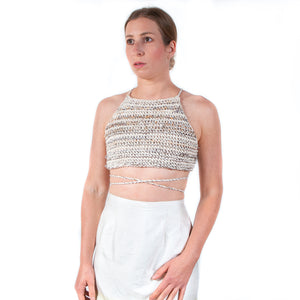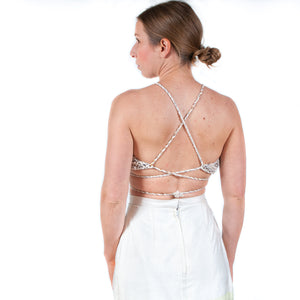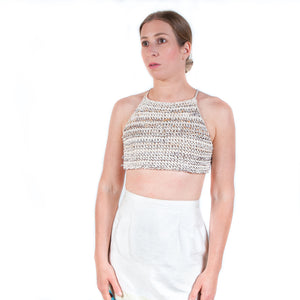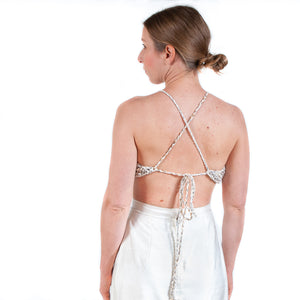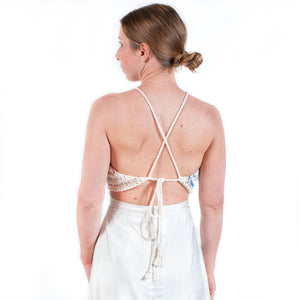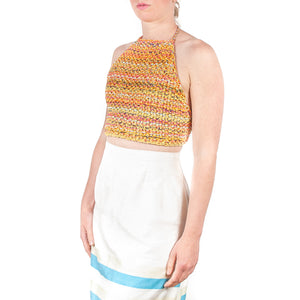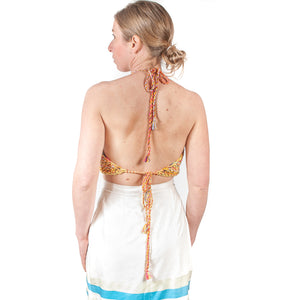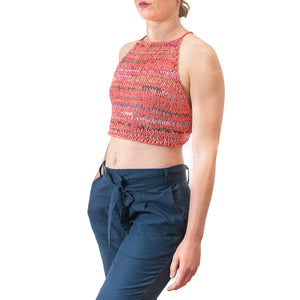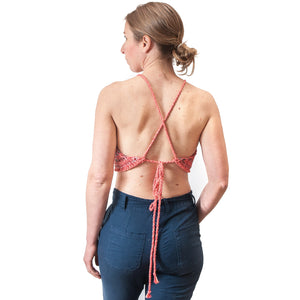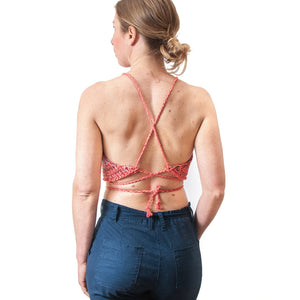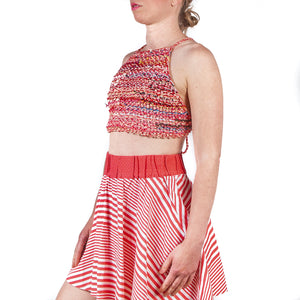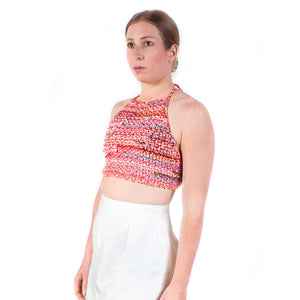 Tip Top in Yarn Scraps Knitting Pattern
This is an easy to follow digital pattern that will explain you in a few steps how to knit this top. Pattern is written in simple sentences without the use of knitters coded language.
Very easy to make super versatile summer top that will go with maxi skirt, mini skirt, shorts, jeans or anything and everything you like to wear in those hot summer days. Halter top shape with an open back. You can choose any of the three sisterly Tip Top Patterns to make this project using your scrap yarn combined with a main colour yarn.
With each pattern you have two different options how to attach the straps:
a) halter strap with open back and straight edges
b) cross strap open back detail with edges curved towards the top
You can make twisted cords for both versions, then switch between them as you like. This is a great gift for a woman that likes to show some skin on a beautiful hot summer day. Pattern has instructions for two sizes - M/L (S/XS).
Made from yarn scraps of your choice combined with Drops Paris 100% cotton yarn (or any similar yarn) using 8mm/11US single pointed straight needles.
This project is using double thread yarn that works up fast and easy with thick needles and it's a great choice for beginner knitters.
This pattern is digital and will be sent as a PDF file to your email. It's not a physical product so there's no shipping.
Stitches:
Moss stitch / Garter stitch / Stocking stitch
Measurements:
Tip Top in Garter Stitch:
Length:28cm/11"(25cm/10"), width: 63cm/25"(58cm/23")
Tip Top in Moss Stitch:Length:30cm/12"(28cm/11"), width: 63cm/25"(58cm/23")
Stripe Tip Top: Length: 36cm/14"(33cm/13"), width: 63cm/25"(58cm/23")
Level:
Easy
Time to complete:
Takes approx. 4h to complete.