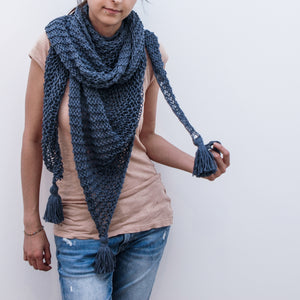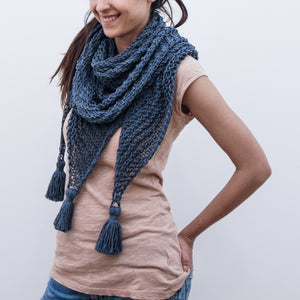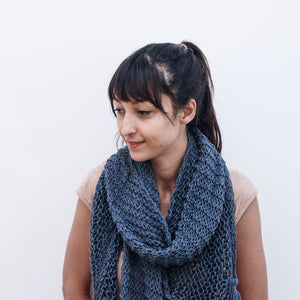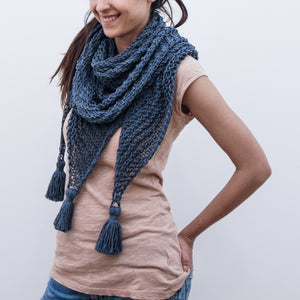 Recycled Denim Triangel Scarf
Super soft loose texture 100% cotton scarf made from recycled denim pre-consumer waste yarn.
Unique product hand knitted by me from 100% cotton yarn using 8mm/11US single pointed straight needles.
Only this one colour available. 
Created as a part of design developing process. It's a mix & match collection of colours and patterns so feel free to browse through the photos to find the one that you love.
Hand wash only. Dry flat.